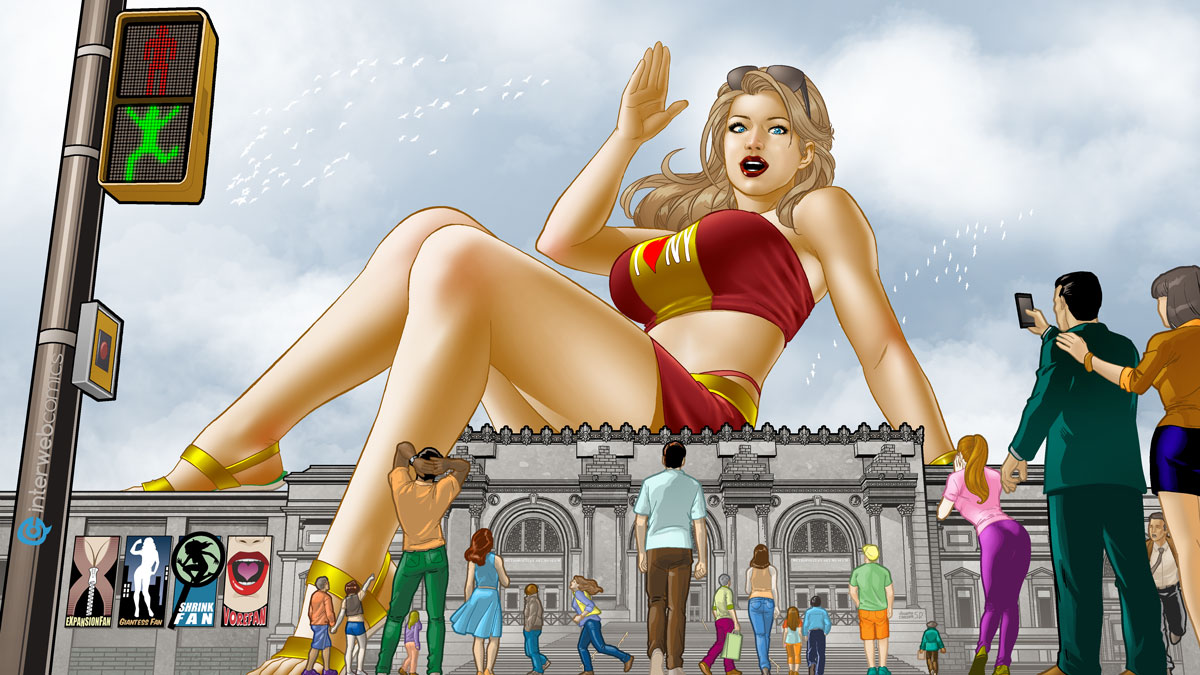 Interweb Comics was founded in 2011 on the belief that the internet and mobile technology would revolutionize the way people read comics. By building on this trend, Interweb Comics has become the leading digital publisher of adult comics.
Through effective online collaboration and refinement, we have created an environment where artists, writers and editors thrive together to create comics that fans of the genre can truly appreciate.
Our current publishing is done via online membership sites, separated by genre.
1. Giantess Fan Comics – www.giantessfan.com
Keywords: giantess, shrunken people, size growth, dominant females
2. Expansion Fan Comics – www.expansionfan.com
Keywords: breast expansion, big boobs, sex
3. Muscle Fan Comics – www.musclefan.com
Keywords: strong females, muscle growth, female heroes, dominant females
4. Vore Fan Comics – www.vorefan.com
Keywords: mouth fetish, digestion, swallowing, shrinking
5. Shrink Fan Comics – www.shrinkfan.com
Keywords: shrinking, shrunken woman, giant
6. Bondage Fan Comics – www.bondagefan.com
Keywords: bondage, BDSM, fetish, dominatrix
7. Transform Fan Comics – www.transformfan.com
Keywords: transformation, transgender, supernatural, science-fiction
We help create over 175 comic pages, 14 cover illustrations and 22 pinups every month
across our network.